Are you struggling to
get it all done?
Do you wish you had a second pair of hands to help so that you can take your business to the next level?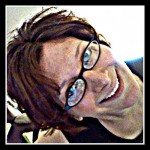 YourSavvyVA (Darcee Sellers) is a renowned Virtual Assistant with over 15 years of experience providing local, national and international clients with exceptional professional virtual support. She is a "secret weapon" and the woman working behind the scenes for many top online business leaders.

What is a Virtual Assistant (VA) and why should you partner with me?
A Virtual Assistant (VA) is an entrepreneur who provides professional administrative, technical, or creative (social) assistance to clients from a home office. Because virtual assistants are independent contractors rather than employees, clients are not responsible for any employee-related taxes, insurance or benefits.
Clients also avoid the cost & logistics of providing extra office space, equipment or supplies. With a full range of options to choose from, clients can customize their services to meet their exact needs.
Let's look at it from a cost vs. productivity standpoint using some ordinary tasks in this example:
Typical full-time office assistant @ $15/hour during an 8 hour workday

Tasks: Answer/screen incoming calls, make outgoing client calls, place product orders, create spreadsheet for partner analysis, maintain client schedule, write letter of introduction

Actual estimated time to complete tasks = 4 hours

Amount paid to employee = $120

Office overhead, insurance, taxes, etc = $120

Estimated cost of 4 hours of work using the example above = $240 or $60/hr
Remember that this doesn't include the fact that you have another person in your office that will have his/her own personal issues, professional complaints and other quirks.

Without getting into too much monetary detail I think it is fair to say that having a Virtual Assistant that is there for you when you need them, is not taking up extra office space and is not spending your hard earned money on paper airplanes to quell his/her boredom…and ALL FOR UNDER $60/hour …is a wise investment.  Don't you?
Common modes of communication and data delivery include the Internet, e-mail and phone call conferences, online work spaces, and fax machine.
YourSavvyVA works on a contractual basis and a long-lasting business relationship is standard.
So are you ready to take a chance,
jump out of the box and ROCK
your business to the NEXT LEVEL?
I want to hear from you!
Give us a shout via
our contact page.